Reviews + Session Stories
Healings I Have Witnessed In My Office From Clients Higher Self - Angels - Galatic Star Family + Spirit Guides. Please feel free to click on Johns YouTube channel at the bottom of the page for sessions that have been recorded.
One of the reasons I was so drawn to Dolores + QHHT in the beginning was the incredible healings that Dolores Cannon spoke of.
There is without doubt higher help for us and I can't deny that what Dolores discovered is absolutley true.
What I have witnessed in my office is simply phenomenal + I feel so blessed to hold a safe space for the clients guidance team to help, heal + guide the client in the best possible way. Spending day after day their energy is such an honour for me.
Here are some of the incredible healing stories I have personally witnessed in my office.......................
CANCER
One of the best soul enhancing experiences I ever have is when I get the phone call or email from a client that have healed themselves from cancer.
My heart bursts for them and I feel such a sence of pride for them.
It is a priviledge to help the best way I can just as Dolores helped many thousands of her clients.
No matter what people are going through, I always feel that the best advice for anyone is to simply listen to your Higher Self + guidance team.
Often what they say + do is not what we expect!.
I am one whom will never give an opinion on what the best option is for a client.
My job is to ask questions, not give answers.
Doctors will usually advise to only down the medical route, while Holistic healers usually say do everything naturally and never use medical intervention. So what is the right way?
My stance is simple. Come in and listen to what your Higher Self has to say.
Here are a few cases recently I have facilitated for Cancer...........
* A lady came to me extremly confused about her cancer treatment. The doctors were pressuring her to do chemo as soon as possible, her family was opposed to chemo and everyone seemed to have a different opinion. When I called in her Higher Self, it did indeed find the trauma in her physical body. Her Higher Self identified the true cause, It all started many years before when her husband cheated and left her with 2 children and 100% financial and emotional responsibility. It was a shock that she did not know how she survived. Her Higher Self said she will go through with the chemo, her angels will be there with her. It will be hard for her and truly test her but she will be healed with no issues after. Her Higher Self told her exactly what they wanted her to eat and drink. Also why they wanted her to go through it, It was to remind her how strong she is, This will be a new beginning for her, not the end.
A few months later I had an update from her and things were going exceptionally well, the doctors were so happy with the progress. She noted that for some reason it was not as bad as she had thought.
Then I got that phone call, the all clear. Everyone commented on how strong she seemed through it. Her 2 children were so proud of their mum.
She has started a new chapter in her life and is a new person, enjoying life and is stronger than ever.
* There have been 2 seperate cases that the clients were diagnosed with cancer, on both occasions while doing a body scan ( this is where one of your guidance tream will scan the inside of your body to find any issues or problems). On 2 occasions their Higher Self has said that it is not cancer and the doctors were wrong. Their Higher self told the client exactly what the problem was and to get that checked urgently. The clients did exactly what their Higher self advised and on both occasions after checking for what the higher self told them, the cancer was confirmed as a misdiagnosis.
* A client came to me with a 10 cm tumour. The doctors had booked in the surgery and the client wanted a session to see if it would help in any way. Her Higher self asked one of her angels to come and help. The angel covered the tumour in white light, the client felt the warmth around her effected area. The angel said that will help and told her that it will a very easy operation now. In the scan a few days later the client messaged me to say the tumour had shrunk down to only 2 cm.
The surgery was indeed very simple, easy and no complications after.
The client was so happy and has so much faith in her angels + Higher Self now.
* An elderly lady came to me, she had stage 4 throat cancer and was in a very bad way. Her angels came to her in the session and told her it was ok to let go and join them. They will be waiting for her and that there is nothing to fear. She passed shortly after and I kept in contact with her. She was at peace passing over, she knew in her heart of hearts that there was nothing to fear and her angels will be there for her.
PASSED OVER LOVED ONES COME FOR THE CLIENT
.........
Healing a broken heart
* I have had so many clients come in for QHHT sessions and a passed loved one will be there waiting for them.
Sometimes a dearly loved one, a missed husband, a grandparent, a parent or child that their heart would so love to see again.
I personally love when this happens for the client. My heart bursts as the client usually has tears of joy to feel their love again.
No matter who comes for them, it is always such an emotional + healing session.
It is nothing like a pyschic or medium.
It is 100% pure, I simply keep my mouth shut and let the client and spirit talk + embrace once again. Just the 2 of you.
I simply hold the space for as long as they like. It is so beautiful for me to witness.
Sometimes the client tells me what is going on and sometimes they don't. Either way, I am ok with it. I am just so happy for the client.
These are one of the most healing sessions I ever have.
The tears of joy and love as they reunite makes my heart melt everytime.
To me it is absolute proof that our spirit lives on after the body has ceased.
We are eternal souls..............
ANGELS
.......
* I am so blessed to have the absolute privedge to talk to so many of my clients angels.
Sometimes the clients higher self asks for a little assistance and I have never had an angel refuse when asked. I have seen angels heal clients knees, backs, legs, shoulders, kidneys, livers and hearts.
Dissolving emotional hurt and pain with so much love and compassion.
When clients comes back to full concsiouness, actually seeing, hearing and feeling what their angels are doing is an experience of a lifetime. I absolutely love the angels and it is such an honour for me to talk and be in their presence almost every day.
GALACTIC STAR FAMILY HEALINGS
..........
Some people just seem to feel that Earth is not their home, they may not know where home is exactly but Earth is certainly not it.
In many sessions their star families will come for them and make sure the remember
............
* A client came to see me with many aches and pains, doctors didn't know what was wrong. She told me that like many have before that she just knew she wasn't from here. In her session an energy from Peladies came to her and told her so much information about her journey and messages from her star family. They were so proud of her to have a life as a human, so brave to take on a human body and then the most incredible experience of her life happened. The energy being took her and I was so suprised when she actually morphed into the peladians body, completely leaving her body in my office. She was looking out through the peladians eyes, she was staring at the galaxies and beyond, both her and I were in absolute awe. She had tears as her soul was remembering.
Feeling the love that they have for her. This was her true family. It all made sense to her. When I counted the client back to full consciousness she wept with joy.
Her body felt no pain for the first time in many years.
Truly an experience of a lifetime.
THE MOST PROFOUND EXPERIENCE OF MY LIFE!
I absolutely recommend John for a Qhht experience if you want to unlock information stored within your subconscious mind and delve into past lives. It is honestly the most amazing experience I have ever had and the information I received was mind blowing and life changing. His knowledge, experience, kindness, compassion and knowing to ask the exact right questions at the right time made all the difference. Genuine in his want to help, John was born to do this.
YOU CHANGED MY LIFE JOHN
John, my session you facilitated for me was amazing. From such deep pain, grief, shame, anger and many more negative emotions trapped within my being to a feeling of confidence, calm and chilled I have never felt before. I am truly grateful to you John for offering a Qhht session of gentleness, patience and deep understanding while assisting me in navigating and releasing all that had become debilrating to me.
I am now so calm and relaxed, totally void of the usual panic attacks.
The healing I received was so incredible and I loved every moment of my session with you.
I LOVE NEW MY 5D WORLD
Hi John, just letting you know since my session with you a few months ago ( I went stright into the spirit world and connected straight into my angels + guides), anyway ever since my session I am now working with the ascended masters, Jesus, Metatron on a daily basis and have recognised my true purpose is assisting in bringing people back to their true authentic self. I live in the 5D now and it feels great. I just wanted to say THANK YOU. Very crcrazy as the experience unlocked my channeling abolities in connecting to source. You have changed my life and I am so grateful for your expertise and wonderful guidance.
SO GRATEFUL
Just wanted to drop a line and say hi. Soooooo much has changed since my session with you and just wanted to say thankyou from the bottom of my heart. I can confidently say that my biggest blocks have been removed and my heart is now open! Thank you, thank you, thank you.
LEVEL 3 PRACTITIONER
I was very aware and am a huge fan of Dolores Cannon. After watching some of his videos I was confident in his skill as a practitioner, especially being named as a Level 3. After talking to John on the phone which allowed me to gain more information about having a QHHT session, I booked with John. He seemed like a very nice and informative young man. The session was very successful and I was amazed at how you can connect with your soul raise subconscious feelings and emotions effecting the present moment. I feel so much better after my session and would highly recommend John as a trustworthy practitioner with a genuine interest in helping people.
A DOCTORS TESTIMONY
I have had so many doctors, psychologists, lawyers and even 2 surgeons come in for sessions. Many wish to be nameless and I can understand why but here is a testimony that I treasure from a great doctor that is now a dear friend.
a few session stories + interviews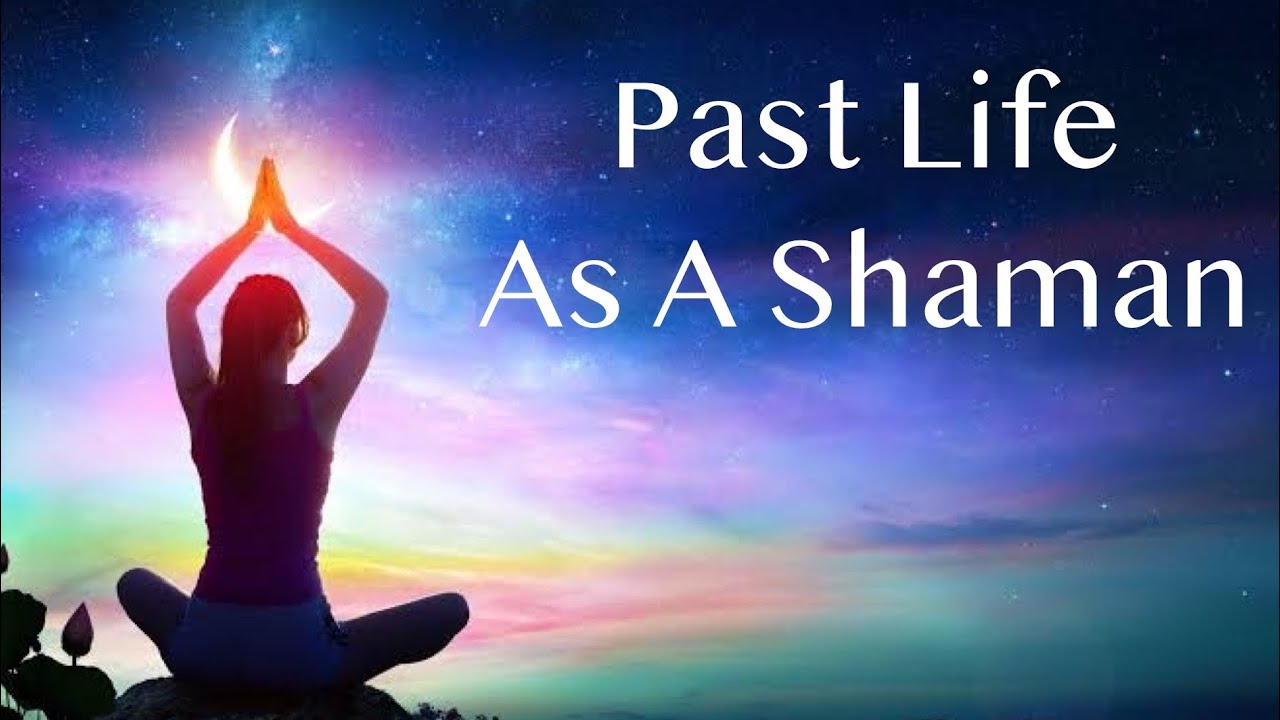 IF YOU ARE INTERESTED IN BOOKING ANY OF THESE MAGICAL EXPERIENCES.....